Difference Between Full Lace and Lace Front Wigs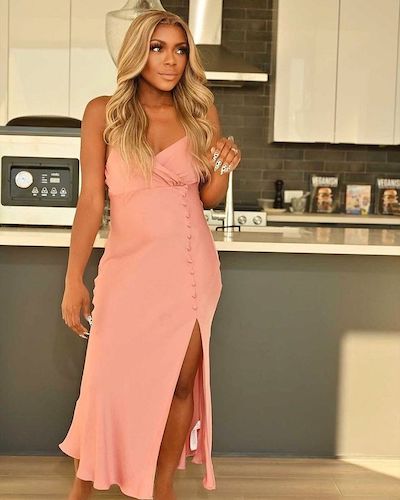 If you're interested in wearing a wig, it's important to understand the differences between things like glue and glueless wigs, a full lace and a lace front wig, etc. There are so many nuances to wig-wearing that you almost need to talk with people before buying any kind of wig. So, it's important to read breakdowns of people's experiences, and ideas. Here at the Virgin Hair Fantasy, we want to ensure you have all of the information before selecting a wig. So, here are the differences between a full lace and lace front wig. 
Full Lace Wig
Put simply, a full lace wig is a wig that has a lace base. So, you have individual hair in knots pulling through a net fabric or lace fabric, which is put together as a net to create a cap. It's typically lighter to wear than other wigs.
Lace Front Wig
A lace front is a wig where the lace is just in the front part of the base. They're usually 13 inches wide across the face and six inches deep. But the six inches is usually within a four-by-four measurement in the middle of the lace front. It's right in the middle of your head, which is where you do the most parting anyways. 
So, Which Type is Better?
So, which type is better? It depends on what you're looking to achieve. Both the full lace and lace fronts have pros and cons for the wearer. So, let's look into those more.
Pros of the Full Lace
Jumping right into it, our pick would be the full lace wig as opposed to a lace front for versatility. If you like wearing pigtails or a ponytail, we would say a full lace. You can achieve beautiful pig tails as well as a medium ponytail, a ponytail in the middle of your head, a low ponytail, or a high ponytail. (Our best suggestion is to try not to do a high sleek ponytail with a glueless unit, though. If you are wearing a glued wig, you can achieve that look, but we prefer glueless wigs.
Cons of the Full Lace
With the fill lace, we would suggest a low to regula ponytail. This will give you room to cover all of the parts of the wig that you don't want to look wiggy. A full lace wig is going to be more expensive and more fragile. So, you have to be more careful with it. 
Should you buy a Full Lace Wig?
If you're looking to achieve those looks, then it is worth the money. Try to buy from a company that has the ability to customize where the knots are bleached so there are no black dots. Also, if you like baby hairs, you can have baby hairs and sideburns cut into. Just make sure it's already done for you. If you're able to or have a stylist that can execute that look, you've already seen their work and you know they can do it, we suggest that you go for it.
Pros of the Lace Front
The lace front is our go-to for the most part! It's cheaper and it's easier to maintain and we can achieve most of our favorite looks with it. You can do a side part, left part, and  middle part. If you're wondering which part looks best with a lace front wig, it's just a matter of what looks you're trying to accomplish. All parts look great with this type of wig. If you're a first time wig wearer, we would say start with a lace front because it's a great way for you to play, have fun, and get used to this new accessory. They're accessories to bring out a certain look that you're going for every day.
Cons of the Lace Front
The main disadvantage of a lace front would be you can't do all the hairstyles with a lace front. With the full lace, there's no hairstyle that you cannot do. So, if you're looking to do something like wedding hair, a low ponytail, a little bit of updo, but not a full updo, maybe a half updo the full lace does that really well. 
So, which one should you buy? There's no right or wrong answer. Ask yourself what do you want your wig to do for you? Then work your way back in terms of, these are the features that it needs to have because these features have these kinds of benefits. However, you might end up needing both types, if you're a frequent wig-wearer. As we mentioned, we would suggest starting with the lace front. 
If you're looking for great quality wigs, be sure to check out our collection by visiting the Virgin Hair Fantasy website.