8 Benefits of Wearing Wigs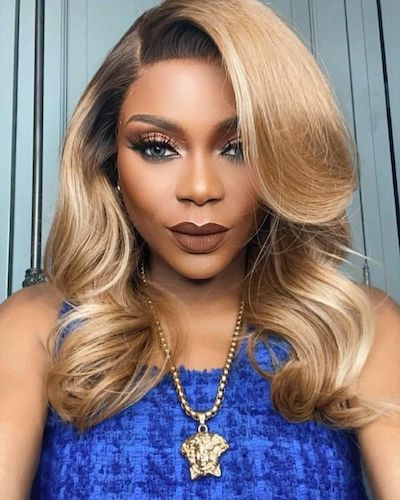 Have you ever thought about wearing a wig? It might sound like a foreign concept, or you might not know much about it. However, there are so many benefits to wearing a wig every day. Many people, including celebrities, wear wigs or extensions on a daily basis. That's because there are so many great reasons to wear a wig! Let's explore eight reasons why wearing a human hair lace front wig can be amazing.  
1. Endless Styling Options
You literally have endless styling options, when it comes to a wig. Want to try curls, waves, trying some new elaborate hairstyle you saw in a magazine? You can do all of this and so much more! The world is your oyster, so have fun! You can even keep multiple wigs that you use to style in certain ways since certain hair types can be easier to style in various ways.
2. Styling Convenience
It is so much easier to style a wig than you could imagine. You have to try it to believe it, but imagine being able to see all sides of your hair at once, reach all sides of your head, and be able to style the night before an important event, if you would like. It's also so much quicker to style your wig! You can make whatever style you want to happen within minutes, with practice. Yes, minutes, and not hours, or sometimes days for certain style options. It's all about convenience, convenience, convenience.
3. Thinning Hair Coverage
If your hair is getting thin in certain areas, you know how hard that can be.  So, number three is that a wig provides the best thinning hair coverage. Having patches missing and watching your hair fall out can be a very painful and upsetting experience. You don't want people to stare or think that you don't take care of your hair. It's very disheartening. However, if you can put a wig over the top of your hair, you will be able to cover those thinning spots up. It also gives you confidence and helps you feel more beautiful. 
4. Natural Hair Protection
When you think of wearing a wig, you might not think of natural hair protection, but it's true. For those who have naturally gorgeous hair that wants to also be able to play with different styles, a wig can be a great way to do that. You can style the wig however you want and protect the hair you have. So you do not fall into damaging your hair from using too many heat tools or heat processes. Wearing a wig can definitely help protect your hair because you don't have to do anything to your actual gorgeous hair. Simply style the wig as you like and wear it! It's super simple and effective.
5. It's Fun!
Wigs can be so fun to wear! You can easily go from red hair, to blue hair, to ombre hair, to a bob, to a pixie, to long tresses in the same day, if you want! While you might just start out with a wig or two in your collection, as time goes by, you can experiment with what you like and don't like. You can try new styles and colors with ease and if you don't like how a certain style or color looks, you can change it! If you own multiple wigs, you can change it out super easily even within the same day, if you'd like.  There's so much you can do with wigs and it's fun!
6. It Looks Real
You might not believe this until you see and feel a wig, but it's realistic looking. In fact, those days of wigs looking wiggy are gone. Now you can get a very realistic-looking wig and it looks natural and beautiful. Wigs are now getting more and more realistic looking, so you don't have to be stuck with something that looks like a hat on your head. If you're interested in trying wigs out, it might be good to select one that you like and try it out for a few days. If you love it, get a few more. However, don't let the idea of a wig looking fake or wiggy keep you from trying them out!
7. It Saves you Money
Our seventh reason is that wearing a wig can save you money! How? Well, by the time you add up the money that you're spending on frequent visits to your hairstylist, the time involved, the whole logistics of things, and the cost of what materials you're buying to take to the hairstylist, do the math. You would've saved so much money by getting a wig that was ready to go instead! Ready to go wigs also saves you time. When you save time, in turn, you are saving even more money and you'll have time for other activities you'd prefer to be doing.
8. It Increases Your Confidence
We think that increasing your confidence is one of the most important reasons to wear a wig. More than anything, it increases your confidence. You are more able to be yourself, and express yourself in a beautiful way. All of this increases your self-confidence. That's priceless!
If you're struggling with hair loss or confidence issues, please know that you are not alone. Continue to want to do what is best for you, and whatever makes you happy, especially when it comes to your hair journey. You are in charge of your own hair journey!
If you're interested in learning more about wigs and buying your first one, check out The Virgin Hair Fantasy. We call our wigs Perukas, and we think you'll look absolutely stunning in them. We offer free shipping on certain orders, hassle-free returns, and most importantly, we are here to help. Make sure to check out our website for more information, and contact us with questions. We would love to help you feel more confident with one of our beautiful and natural-looking Perukas, today!