Wig-Wearing Secrets by The Virgin Hair Fantasy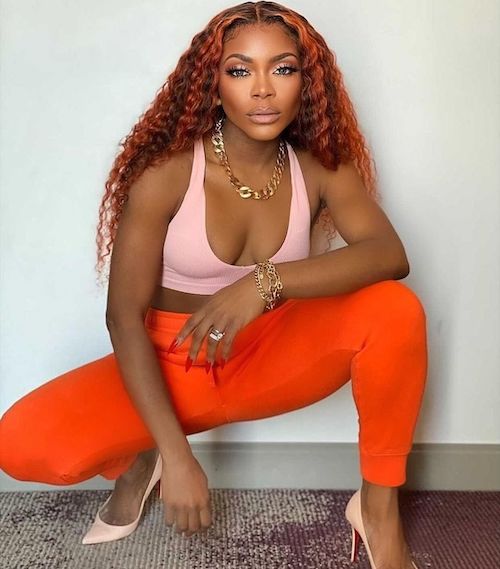 If you're new to wig-wearing, or maybe you're a pro, everyone can always use a few more tips, right? There's nothing quite like putting on your wig and feeling like the confident and amazing queen you are. Sometimes, people don't get very much help when it comes to putting on their wigs, and this is such a shame! Unless styled correctly, you can't really see the beauty of the wig, and it doesn't help confidence levels, either. So, let's talk about a few wig-wearing secrets to take it to the next level!
Make Sure your Wig is Tossed Properly
The first thing to know is making sure your wig is properly tossed. When you are wearing a wig, you have to make sure you don't have a crown, and you can't have a cone. You need to flatten the top of the wig, and maybe toss it to one side–but it needs to be strategic.
To do this, go ahead and lay the hair down to one side and mousse it down. This is called molding, and if you're interested in this technique and how to do it, check out one of our YouTube tutorials, here.  You should never wear a wig without molding it. 
When you start the molding process, you'll need water, a comb, and a lightweight hair mousse. Even when you're doing curls, you will always want to have a flat top. Nothing should make a cone!
Wigs and Curls
If you are doing curls, we don't recommend using a comb because you might tease out all the curls, so keep that in mind as you go too. When you're molding, though, use your hands to tease and rake through the hair with the mousse. In addition, if you're doing a toss to one side, you want to make sure that either you're putting all of the hair on the left or to the right side. The truth is, if you don't know how to mold it, it's not going to look good. 
Parting your Wig Properly
Our second piece of advice is If you part your hair, there has to be scalp showing. If you have a wig that doesn't have a scalp, you need to create a scalp. You can do this by either bleaching the knots, using makeup, or using dye. Whatever you have to do, there needs to be a part, though. Make sure you carefully decide the size of the part. You don't want to be too wide or too thin. That can make it look unnatural. If you're trying to gauge how your part would look best, look at pictures of ladies with their hair parted. You're sure to find something that will help inspire your own part.
Be Careful with the Scalp Color
We touched on the scalp above, but it's really critical to make sure your wig scalp color resembles your actual scalp. It can't be too light or too dark. Otherwise, it will look unnatural, and people will be able to tell you're wearing a wig. While this definitely isn't the end of the world, most people want their wig to look natural and match them well.
More About Mousse
Having great hair mousse is so key to the best and most natural-looking wig wearing. Make sure your wig is tossed properly. Then, if you're doing a middle part, you need to make sure that hair is laid flat with mousse all the way to where your eye starts. Mousse it all the way down to around your eyes because that is a good gauge of a nice flat install. So, make sure you have a good lightweight mousse on hand at all times.
The truth is there's a whole science behind wearing wigs. Unfortunately, not everyone understands that science. If you get it right, you can really look amazing, but you have to invest time and learning into it. You just have to take your time to learn how to wear wigs. Put simply, if you're committed to wearing wigs, then you need to be committed to learning how to wear wigs. 
If you're looking for a great place to buy wigs, check out The Virgin Hair Fantasy, and look at all of the gorgeous wigs we have to offer!