Why a Wig Might Be a Good Option When You're Going Through Chemo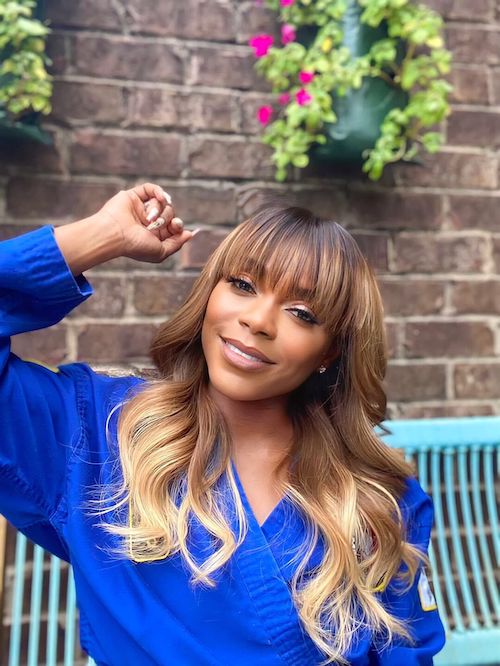 With a cancer diagnosis comes many feelings–and we know this is an exceptionally hard time for you. Going through different treatment plans as well as chemo might be a really scary prospect. Also, the idea of those treatments taking away a part of your appearance that you value can make it all even more upsetting. In the case of hair loss and chemo, a wig can be a great option. Here are a few reasons why, and things to consider if you decide to get one.
Keep Privacy
This can be a very tough time in your life. Telling who you want about your diagnosis when you are ready is an important part of your journey. A wig can help you keep things a bit more private. People are a lot less likely to ask questions or wonder what's happening in your life if you look the same as you did before you experienced hair loss. 
It's important to remember that you shouldn't be ashamed of your hair loss at all, but sometimes it's nice to be able to tell people your news on your terms. Having a wig or two can really help with this as you process your emotions and figure out how to tell others, if you want to at all.
Alternative to Hats and Scarves
When someone experiences hair loss or they decide to shave off their hair, they might want to cover their heads. Hats and scarves can be great ideas. However, a beautiful wig can be styled in so many different ways. A hat or scarf really only has one or two looks. Wigs can be curled, straightened, and put into updos. So, you'll have more variety and options.
Creates Consistency 
Feeling normal when things seem a bit out of your hands can be incredibly helpful in times like these. Having a wig to wear can help you create consistency in your routine and help you feel more in control. You can style it anyway you wish and wear it as often as you'd like. You can keep your regular morning routine by styling and putting on your wig just like you'd do your hair.
Look and Feel Like You!
The most important benefit of getting a wig is that you can continue to look and feel like yourself. This can be very comforting in times of uncertainty and can give you the time you need to process everything at your own pace. Plus, feeling good about yourself is an important part of being strong. If you need your hair to do this, a wig can be a wonderful option. 
Finding the Right Wig for you
If you've decided on a wig, or you are highly considering one, there are a few things you need to know. Not all wigs are the same. For starters, there are several different ways to put on and wear wigs. 
Glueless: This is a full lace option. Utilizes band, clips, or combs to keep the wig on your head.

Glued: Short and long-term options, but they use glue to adhere the wig to your head.
If you'd like to read more about the differences as well as pros and cons to glued and glueless wigs, listen to our podcast here, or read our blog about the differences.
There are also different material types that are used. Some wigs use real human hair, others use synthetic materials, and others are virgin hair. If you don't know what virgin hair is, it's hair that has never been color treated. 
How to Pay for your Wig
Let's face it, wigs can be a bit pricey, but they are worth every penny. You for sure get what you pay for, though! 
Insurance: Some insurance plans will cover the cost of a wig if you're undergoing certain treatments. You'll need to call your insurance company to see if they cover a wig fully, partially, or not at all. You will have to ask them if they cover cranial prosthesis for hair loss and you might need a prescription from your doctor. More than likely, they'll have you pay for the wig upfront and send the insurance company the receipt for reimbursement.

Pay out of pocket: This might be the most expensive way to go, but you'll be able to get exactly what you want with no constraints.

Get help: Some organizations such as the American Cancer Society might be able to help cover the cost of a wig. You'll have to contact your local office for more information, though.
Where to get a Wig
Wigs can be purchased in a few different ways. You can go to a wig store, go through a charity, or buy a wig online. All are good options. You'll be able to try wigs on in a store, but you'll find a much wider variety of wigs online. If you go through an organization or charity, the wig cost might be covered, but you probably won't get the selection you might get in a shop or online. 
Getting the Right Look and Fit
Since wearing a wig will be a whole new experience for you, there are a few things you can do to prepare and to make the transition more seamless:
Take a few pictures of your hair once it's styled so you can get a similar look in a wig.

Think about the color and length you'd like.

Pick out your wig before you start chemo or other treatments. You'll be able to get used to wearing a wig before any hair loss happens.

Think about cutting your hair short before it starts to fall out. It can be an easier transition this way.
We understand what a trying time you're going through right now. The feelings of uncertainty, confusion, and what to do next are so difficult. Here at the Virgin Hair Fantasy, we want to help you take some of the guesswork out of buying a wig. We have great quality wigs in a variety of styles, and we're here to help answer any wig questions you might have.